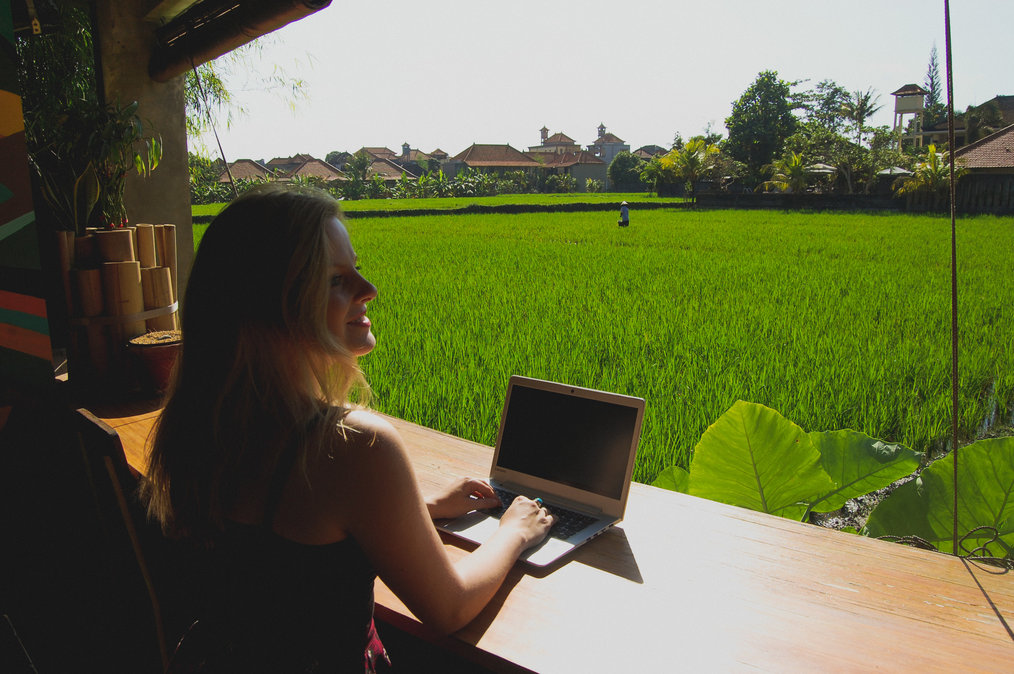 There is no doubt a TEFL certification is one of the most valuable qualifications an English speaker can have today. The English language becomes more important every day and many countries are in need of teachers. If you have decided to obtain your TEFL you have made the right choice! Online certifications are best for those who need a flexible experience to properly fit their schedule.
Despite the rumors, online TEFL certifications are just as good as their in-class counterparts and are accepted widely. Although in class teaching experience, like that offered by many in-class certifications, is extremely valuable — you don't need experience to get a job! I am living proof of that — I had never taught before but I still got hired by a wonderful private academy in South Korea with my online TEFL certification.
To help you choose the right online TEFL program for you, I've worked with Go Overseas to crunch the numbers and compare the programs listed below. Read on for review snippets and highlights from the nine best online TEFL courses, and what makes each one so great.
How did we pick these programs?
In choosing the best online TEFL course, we took into account two main factors: the review scores of each program, and the number of reviews that program had received.
For all online TEFL courses on Go Overseas, we ask reviewers to rate six variables: (1) Instruction, (2) Support, (3) Value, (4) Academic Rigor, (5) Job Assistance, and (6) Overall. We average these scores, compare them to other online TEFL courses, and take into account the total number of reviews each program has received.
From there, our goal is to choose those programs which are truly the best: they have more and better reviews than the average for similar programs and are verified by enough reviews for us to feel confident giving our stamp of approval.
1. Vantage: 120 Hour TEFL Certification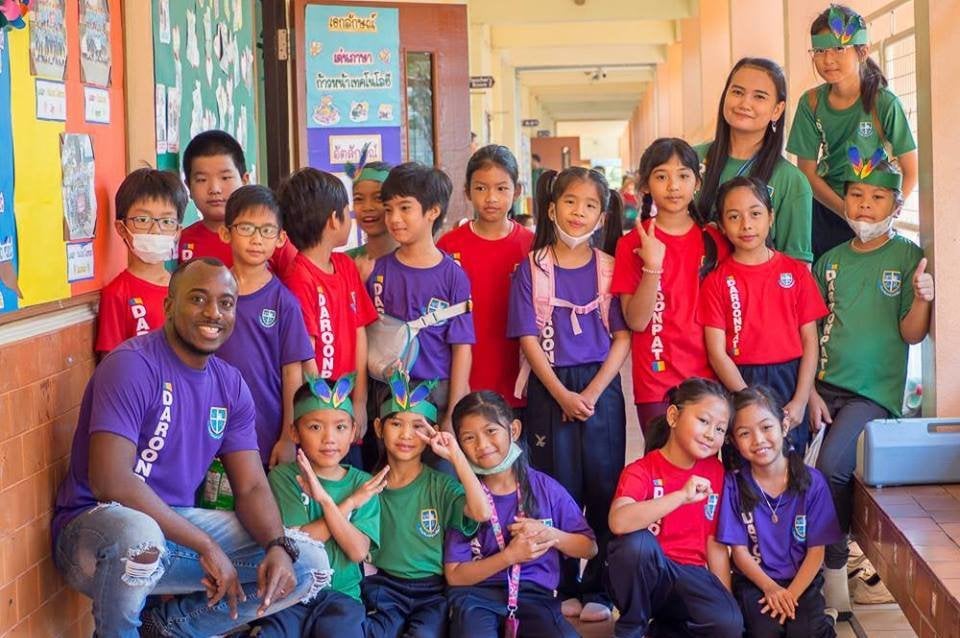 Not only is Vantage the top online TEFL course on Go Overseas, but it was also voted the number one overall best TEFL course for the 2018 Go Overseas Community Choice Awards!
Vantage offers an online 120 hour certification that includes two weeks of observed teacher training in Thailand. With the combined online course, you can have all the benefits of an online program with the immensely valuable in-class experience. After learning the ropes, you'll put your knowledge to the test in a real classroom during the observed training!
Alumni who loved the program said:
"The teaching practicum was one of the high spots of my TEFL course. Everything you have to do in the classroom was a real 'live' situation. I got really great feedback after each practice which was super helpful in my development as a teacher." — Nat
"Vantage is fond of saying that "new teachers are born in the classroom." While I was skeptical at first, the hands-on teaching experience was amazing. The trainers have decades of experience of teaching overseas in a lot of different countries. I got great expert feedback after each session." — Olivia
2. TEFLPros: 120 Hour Online TEFL Certification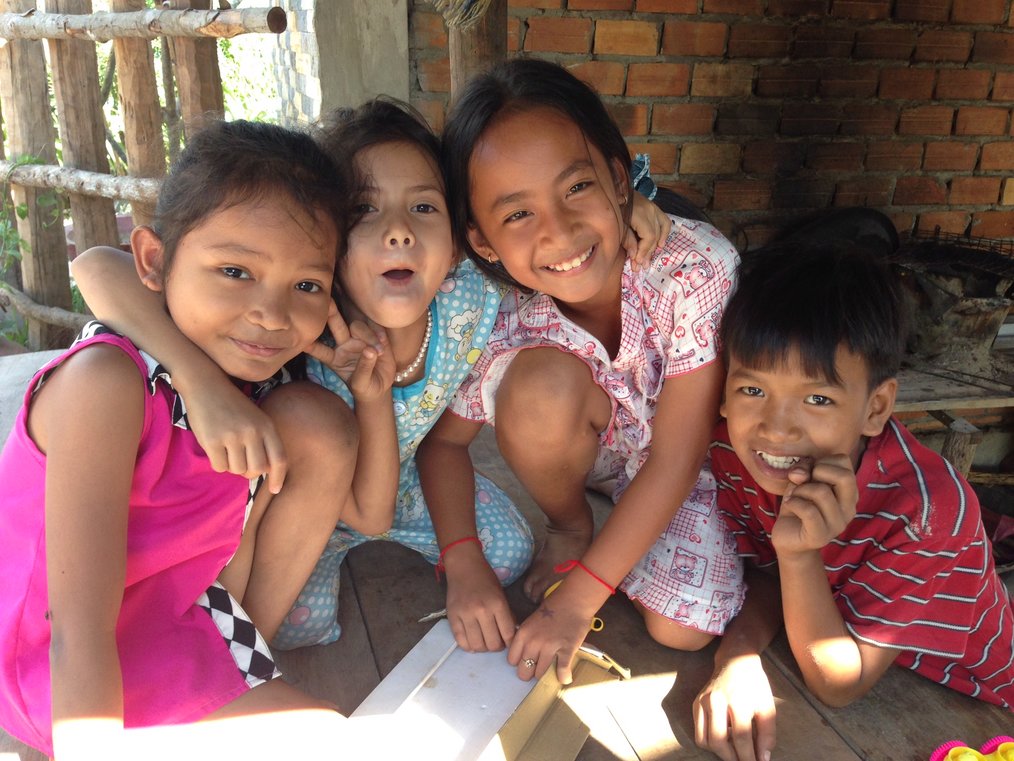 With a 98% overall rating, TEFLPros comes in at number two on our list. TEFLPros was also recognized for several of Go Overseas' Community Choice Awards including instruction, Job Assistance, and Support!
They have a unique offering of over 50 hours of video to complement the course. Although there is not an in-class component to this course, the wide selection of videos allows you to see the curriculum put into action in a real classroom setting. They focus on building your skills making your own classroom materials and a variety of different lesson types.
Alumni who loved the program said:
"This course was comprehensive and will actually prepare you to get into the classroom and get your first teaching job. I felt confident during my job hunt up through my first week at my new placement. I felt that I could not only teach English but excel at it." — Colgate
"This is a great way to study and obtain your TEFL certificate if you are on the move or can't commit to a classroom-based course. It was easy to create an account and start learning. I was able to fit in the lessons, portfolio work and online tests around my schedule, doing it all at my own pace, completing an entire module one day and then taking a break for several days at a time when I was busy." — Emma
3. myTEFL: Professional Online 120 Hour TEFL Certification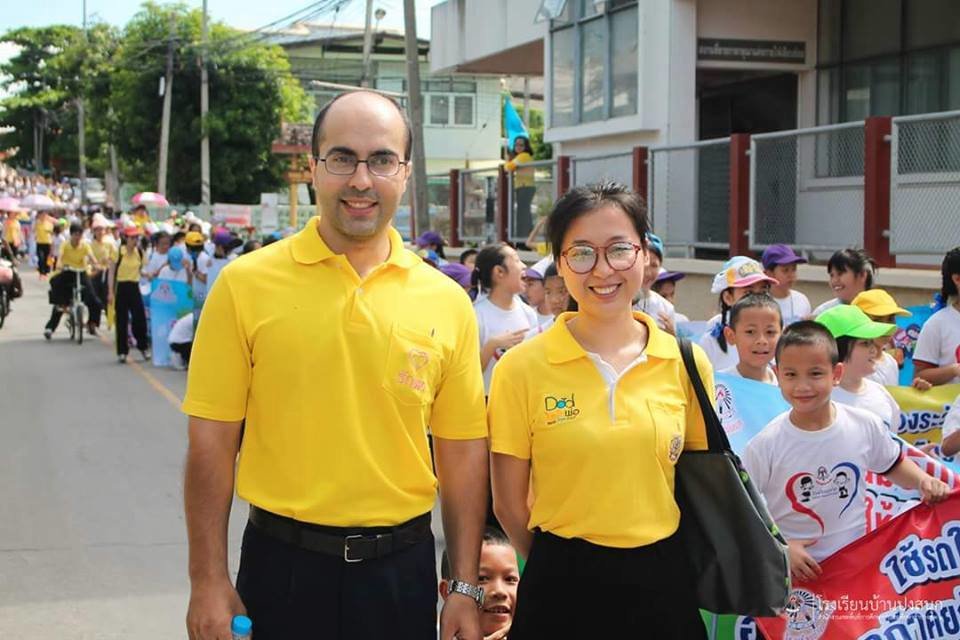 Ranked at number three, myTEFL was my first choice for my own TEFL certification. I personally chose myTEFL because the price point was ideal as a broke undergraduate student — I was certified in just a few weeks for less than $150!
Not only is myTEFL one of the lower cost options on the market, but they offer a comprehensive curriculum to prepare you for the classroom. The course focuses on the diversity of learners, teaching methods, and classroom situations you may encounter.
Alumni who loved the program said:
"The 120 Hour Professional myTEFL Certification was extremely comprehensive. It offers a wide variety of lessons, materials, and plans towards understanding, comprehension, and knowledge. The support team and tutors are extremely helpful and supportive with any questions I had." — Elizabeth
"I am very pleased with the quality and outcome of getting my TEFL certification through myTEFL. Firstly, price was a big factor for me when I was looking at all the different companies that offered TEFL certifications. MyTEFL's prices were very reasonable to begin with, but they offer discounts for students and recent graduates which made it even more worth it!" — Madison
4. ITT International TEFL & TESOL: 120 Hour Online TEFL Certification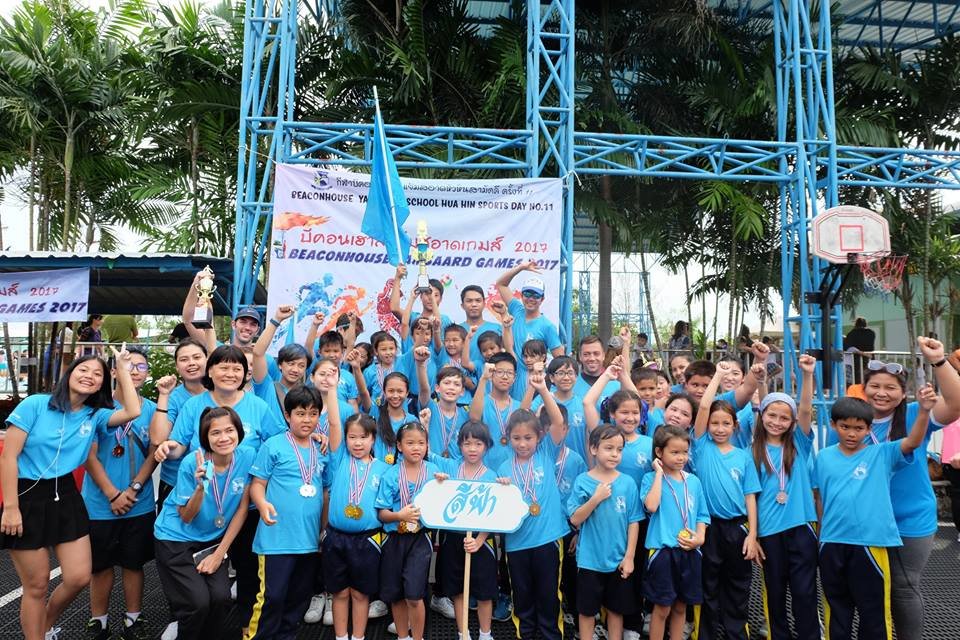 By far one of the least expensive TEFL certifications out there, ITT provides quality instruction without breaking the bank! Their 120 hour course can be completed for as little as $59.
Unlike some other online courses, ITT offers preparation for online teaching — which is a lucrative and ever-expanding market — in addition to traditional teaching. ITT also provides videos throughout the course and the assistance of a tutor to help you deeply understand the course material.
Alumni who loved the program said:
"The lesson planning was really in depth and really helped me prepare for working in my new school. They really help you with classroom management which is key in the classroom, and that module really helped prepare me for real life classroom." — Edisa
"I cannot say enough about how amazing the ITT online course was. I was able to work and study at my own pace, which really helped a lot. The modules were easy to go through as they were knowledgeable and informative in regards to teaching skills, which in turn were complemented by the teaching videos accompanied with each module." — Lesley
5. Teaching Nomad: 120 Hour Online TEFL Certification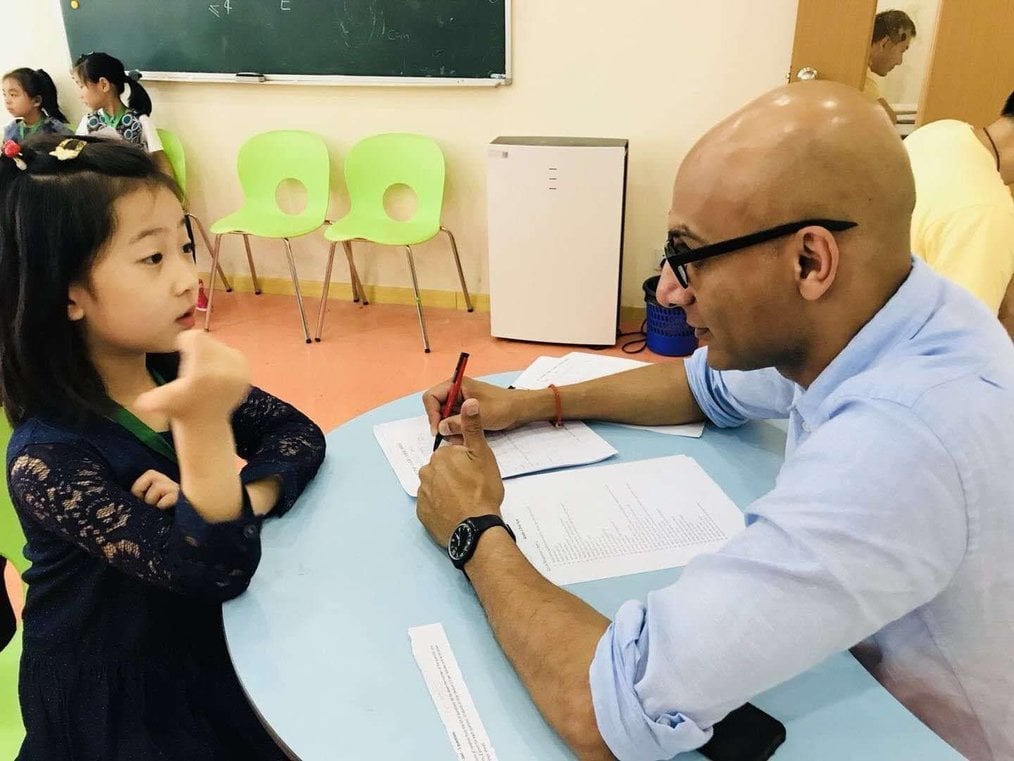 If you're seeking a teaching job in China Teaching Nomad has the perfect TEFL course for you! Teaching Nomad offers job assistance and complete tuition rebates for participants who go on to teach at companies they have agreements in mainland China and Taiwan.
Even if you're not looking to teach in China, Teaching Nomad provides a well-rounded course that will prepare you for any foreign classroom. Their 120-hour course is among the lower cost options for TEFL certification, without sacrificing quality.
They have tutors to help you through the course content and provide detailed feedback on your course assignments. They also provide over 35 videos to assist the learning process.
Alumni who loved the program said:
"I really enjoyed working with staff from Teaching Nomad. They are very friendly, patient, supportive and resourceful. When I have a question, they contact me immediately. Not only they provide professional customer service, Teaching Nomad have created a very clear organized online TEFL program." — Claire
"They really take the stress away from finding a job in an unfamiliar place. After the program they really help with the job seeking and interview process. I'm now working in Shanghai and having a great time. Also, they reimburse the tuition fee after you finish your probation period." — Leslie
6. International TEFL Academy: 170 Hour Online TEFL Course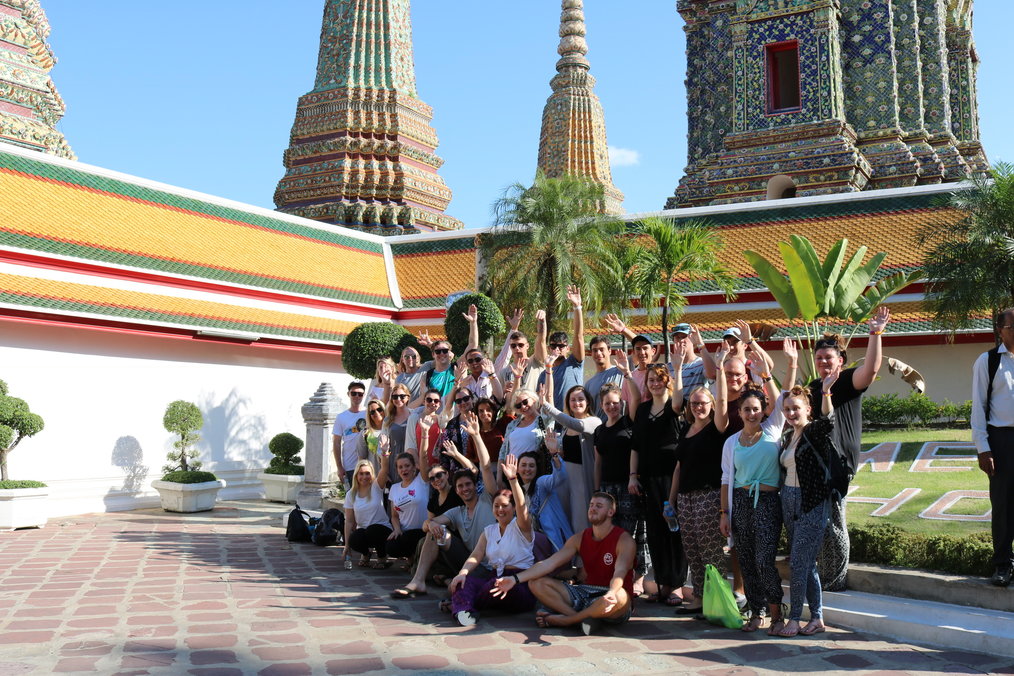 International TEFL Academy (ITA) is another Go Overseas Community Choice Awards winner! They were recognized in several categories — Job assistance, Academic Rigor, Instruction, and Support — and it is clear to see why. They offer an in-depth and comprehensive course that will surely prepare you for teaching English abroad.
Their online course includes 150 hours of instruction on the latest teaching methodologies and practices. The course is complemented with live lectures and webinars, as well as helpful videos.
ITA also helps you gain valuable experience while applying your new teaching knowledge by requiring 20 hours of in-class practicum. The practicum is self-organized and is therefore customizable and flexible — making it perfect for even the busiest people.
Alumni, who loved the program, said:
"The course was seamless and everything was properly outlined and explained. The video elaborations were very useful tools in truly comprehending the different topics. I love the ITA because the staff is exceptional as well. There were so many resources provided to promote success." – Ifeoma
"Regardless of a person's schedule, I.T.A. makes it possible for everyone to take their courses, and the teachers, advisers, and staff at the school are extremely helpful with questions on every topic from country suggestions and classroom-related inquiries, to payment plans for the courses and stories of their own experiences while teaching English abroad!" — Ambrosia
7. i-to-i and LoveTEFL: 60-300 Hour TEFL Courses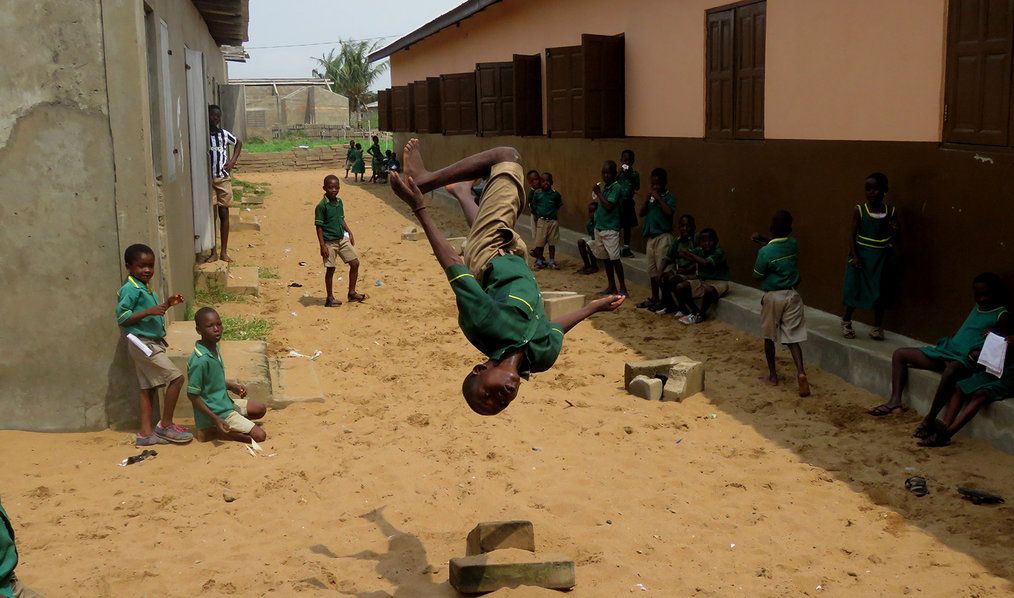 The courses from i-to-i and LoveTEFL are perfect for people who like to customize their experiences. This company offers a wide range of courses, with varying difficulties, and many add-on courses for specific teaching situations, like teaching for business professionals or young learners.
There is also an option to have in-classroom hours in addition to online hours. The courses offered will prepare you well for the international classroom with tutor assistance you needed — all without being too expensive.
Alumni who loved the program said:
"I visited I -to-I's office again to give them a hearty warm thank you for providing me with not only the training, feeling safe, the organization and professionalism but also making me more confident in myself to continue to pursue my dreams and that I am eternally grateful to them." — Paul
"These courses go in-depth in the areas you will you need to know and practice when going out to teach English internationally. The grammar lessons proved very practical, the extra material offered to buy also helped out greatly (teaching guides)." –Sarah
8. Let's TEFL: 120 Hour Online Certification
The course offered by Let's TEFL focuses on preparing you for the different types of lessons you will be teaching as an English teacher, such as reading, writing, and grammar. The curriculum will thoroughly prepare you for anything you could face in a foreign classroom.
Additionally, the staff at Let's TEFL provide tutor support to help you through any difficulties you may encounter throughout the course. Let's TEFL will help you beyond your course as well! With job placement assistance and résumé/CV guidance, it's clear to see why Let's TEFL is included on this list.
Alumni who loved the program said:
"The short quizzes at the end of each section help to make sure you're on track. The test at the end of the course is comprehensive but fair. The assignment to complete a lesson plan along with submission of materials supporting the lesson plan and an essay is a good way to gauge what you've learned and how you are able to apply your knowledge in a realistic setting." — Eric
"I loved the feedback and the rating given to my work and the professionalism of the staff. I also loved the price discount. The online tutor is there 24/7 like a best friend who you can talk to anytime! They also provide job assistance to their graduates. How amazing is that?" — Judith
9. Global English TESOL: 120-300 Hour TESOL Courses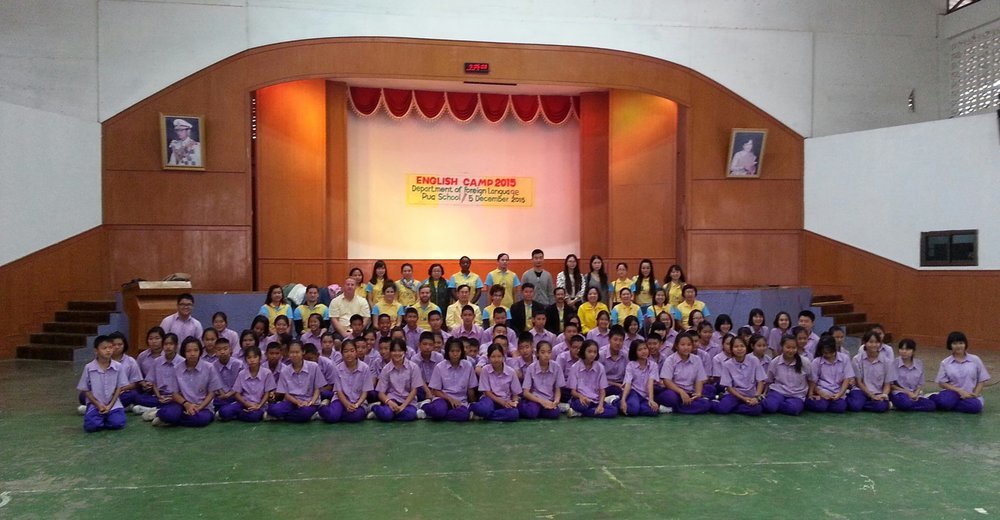 Global English provides several different TEFL courses that are tailored for every learner's needs. They have courses specifically designed for those seeking employment in Korea, Europe, and Hong Kong. However, their courses will prepare you to teach in any country!
They offer some courses with valuable in-class teaching practice as well. Global English will give you the teaching skills you need to go overseas with confidence and help you craft the perfect résumé or CV.
Alumni who loved the program said:
"I was looking for an on-line course which was in-depth and challenging and which would provide me with many examples of exercises and lesson plans that I could take forward. This was exactly what I got with the Global English course." — Kath
"I would highly recommend Global English, no matter what level of TESOL you are interested in. They are friendly, professional, and very helpful. The course material is more challenging than I had expected for an online program, which is a good thing. They are not some faceless organization either, they are quick to respond to any questions or concerns, and very hands-on." — Shona
We have compiled the list of the nine best online TEFL courses, now it is your turn to decide which is best suited for you! Don't hesitate — a TEFL certification is an amazing gateway to help you see the world and have the experience of a lifetime while teaching English abroad.